Titi Oseni-Gomez dumps ADC, joins Dapo Abiodun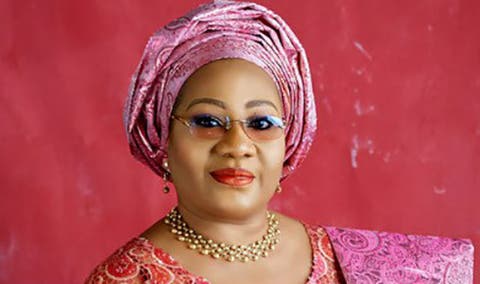 A former Speaker of the Ogun State House of Assembly, Titi Oseni-Gomez, has defected from the African Democratic Congress to the All Progressives Congress.
Newsjaunts gathered that she would be working with her supporters for the success of the governorship candidate of the APC, Dapo Abiodun, at the Saturday polls.
Oseni-Gomez, who contested under the platform of the ADC for the Ogun Central Senatorial District at the last National Assembly election, said she made the decision after consulting with her family members, constituency and other party stakeholders.
"I have moved to the APC. It is confirmed," she told our correspondent on the telephone on Tuesday night.
Politicians and their supporters in Ogun State have been forging alliances as the Saturday governorship election draws near.
Our correspondent reported last Friday that another senatorial candidate of the ADC, Deji Ashiru, who contested for the Ogun East Senatorial District, defected to the APC.
Oseni-Gomez and Ashiru will now be working against the governorship candidate of their former party, Gboyega Isiaka, who has the endorsement of former President Olusegun Obasanjo.
The APC flag bearer, Abiodun, while reacting to the development through his aide, Emmanuel Ojo, said he was gladdened by the news.
He said, "Before anyone could emerge a senatorial candidate, you will agree with me that such a person must have a lot of political influence. And you know politics is a game of numbers. So, we are happy she has finally agreed to join us; it is a plus to us. We are looking forward to a great relationship with her and her supporters.